The power of
universal ideas.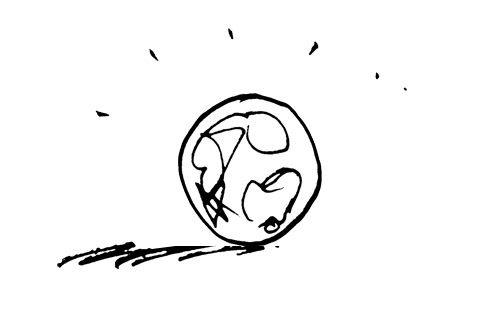 Ed Bechervaise is a conceptual creative strategic thinker and creative director specialising in strategic brand building. 
Ed utilises a philosophy of
friction and nurture

.
Friction
to illicit positive progress, and
nurture
to help maintain the growth of the change.
Ed is an imaginative creative leader that believes in
the power of universal ideas
. Global style creative thinking, that can inspire and compel change at a broad level.

Ed uses this deep imagination to motivate audiences, create strategies, and drive conceptual output that is progressive and higher purpose driven. Ed's held leadership roles and helped to build creative organisations in size in Australia and Europe that align with these values, consistently growing business through this strategic creative implementation. An executive style creative thinker capable of driving transformational brand strategy, above the line positioning, and highly public conceptual output. As well as a visionary artistic maker that works through all mediums to drive inspiring communication outcomes across all communication channels.

Ed has been awarded for these innovations along the way, but always looks forward to the next compelling challenge. A cultural sponge, and an avid consumer and practitioner in the arts (an artist himself), Ed is constantly inspired in generating the next spark of ambitious artistic thinking. An explorer of human understanding that is in constant pursuit of the next revelation.  

Ed is a creative entrepreneur and a prolific maker, who loves to conceive strategy and brand direction for progressive clients, companies and groups, that are looking to lead the hearts and minds of the modern consumer.
Brands and Organisations worked with:
European Brands:
Footlocker • Lacoste • Timberland • Oakley • ING International • Zurich insurance • Bavaria beer • Tommy Hilfiger • Yamaha Pan European.
Australian Brands:
 Mercedes Benz •Mazda • Nissan • VW•Mondelez • Me Bank• Yarra Trams • CPA • Cricket Australia.
Australian Organisations: 
Sustainability Victoria •Alcohol and Drug Foundation • CPA • Red Cross • Vic Roads • Headspace Australia • Essential services commission •Department of Justice.